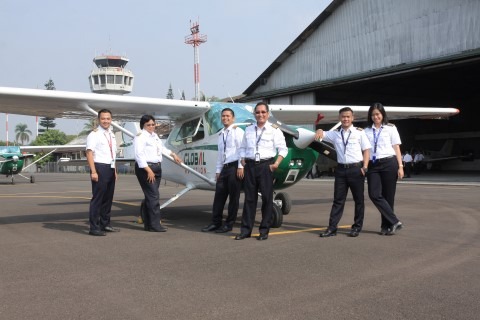 FLIGHT INSTRUCTOR INSTRUMENT RATING
The Certified Flight Instructor – Instrument rating allows an instructor to provide instrument instruction. This qualification will make a graduate more employable as an instructor because it will allow them to teach on all VFR and IFR courses.
Address
Headquarter (HQ)
Kantor Global Aviasi Puri Indah Financial Tower 0606, Jl. Puri Lingkar Dalam Blok T8, Jakarta Barat 11610.
Phone/Fax 021-22580226/227 Email info@globalaviasi.com
Operation Centre (OC)
Bandara Budiarto Curug, Tangerang 15810.
Phone/Fax 021-5983246
Contact Person
Ulie +62813 1881 947
Official Website of Global Aviation Flying School © 2013