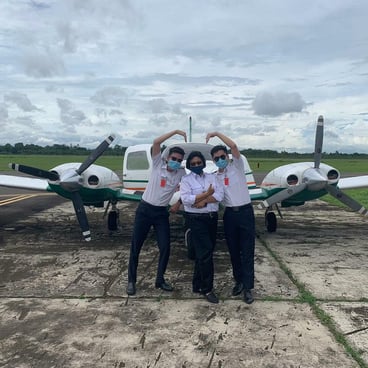 FLIGHT INSTRUCTOR MULTI ENGINE COURSE
There are responsible for teaching pilots how to fly multi-engine aircraft as well as ensuring that certificated pilots maintain their proficiency.
Address
Headquarter (HQ)
Kantor Global Aviasi Puri Indah Financial Tower 0606, Jl. Puri Lingkar Dalam Blok T8, Jakarta Barat 11610.
Phone/Fax 021-22580226/227 Email info@globalaviasi.com
Operation Centre (OC)
Bandara Budiarto Curug, Tangerang 15810.
Phone/Fax 021-5983246
Contact Person
Ulie +62813 1881 947
Official Website of Global Aviation Flying School © 2013