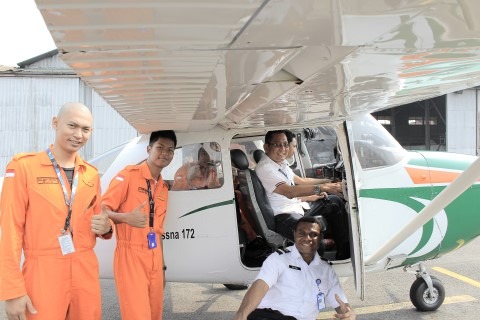 COMMERCIAL PILOT LICENCE (CPL)
is a qualification that permits the holder to act as a pilot of an aircraft and be paid for his/her work. The basic requirements to obtain the license and the privileges it confers are agreed internationally by International Civil Aviation Organization (ICAO). However the actual implementation varies quite widely from country to country.
Address
Headquarter (HQ)
Kantor Global Aviasi Puri Indah Financial Tower 0606, Jl. Puri Lingkar Dalam Blok T8, Jakarta Barat 11610.
Phone/Fax 021-22580226/227 Email info@globalaviasi.com
Operation Centre (OC)
Bandara Budiarto Curug, Tangerang 15810.
Phone/Fax 021-5983246
Contact Person
Ulie +62813 1881 947
Official Website of Global Aviation Flying School © 2013